Today was a super busy day for making some essentials for the weekend. I knew I wanted some sour cream, hummus, cheese, and mayo. I also wanted fresh bread (one loaf as a gift) and some butter!
So, I started the night before, putting two bowls of raw cashews and water in the refrigerator, one with just a cup of cashews, and another with 1.5 cups.
Then, starting early in the morning, I got busy. I was so busy making, that I didn't really take photos, unfortunately. But, if you'd like to know about these kind of "staples" that I use, keep reading!
Plant-based Butter:
I haven't tried any other butter recipes, because I'm just so happy with one I got from the "Seven Secrets Cookbook". This butter is just cornmeal cooked with coconut milk, a bit of water, and salt. Then you blend it all together in a high speed blender and pour it into your butter dish, and it hardens in the fridge! I can't find a similar recipe online, but maybe sometime I'll post it. By the way, there are tons of great recipes in the Seven Secrets Cookbook. Grab yourself a copy!
I make this butter about every week and a half or so, and find that a double recipe really works best in my blender. You can freeze it, but it's not awesome thawed. Otherwise, it's just like butter for me, and incredible on fresh-baked whole wheat bread, or sourdough.
Plant-based Mayo:
For the mayo, I used that 1 cup of raw cashews I'd been soaking, and Shannon's "Yup, It's Vegan" oil-free mayo recipe. The only thing I change in this recipe that I've used several times is to not add that much, or any, sweetener, in this case agave nectar. I just think it makes the mayo too sweet, and that isn't savory, to me! This recipe will also help you use some of that aquafaba!
Plant-Based Sour Cream:
The other 1.5 cups of soaked raw cashews was for the sour cream. This time I used Angela's Cashew Sour Cream recipe from OhSheGlows.com. Most of these sour cream recipes are similar, and there is a good one in the Seven Secrets Cookbook, too. But, this one is pretty great. The only thing I change is the apple cider vinegar and lemon juice. I like just a regular white vinegar, because otherwise, the sour cream tastes sweet to me, not sour (especially the longer it sits.) I added a bit more lemon juice too, as I really want my sour cream to be sour!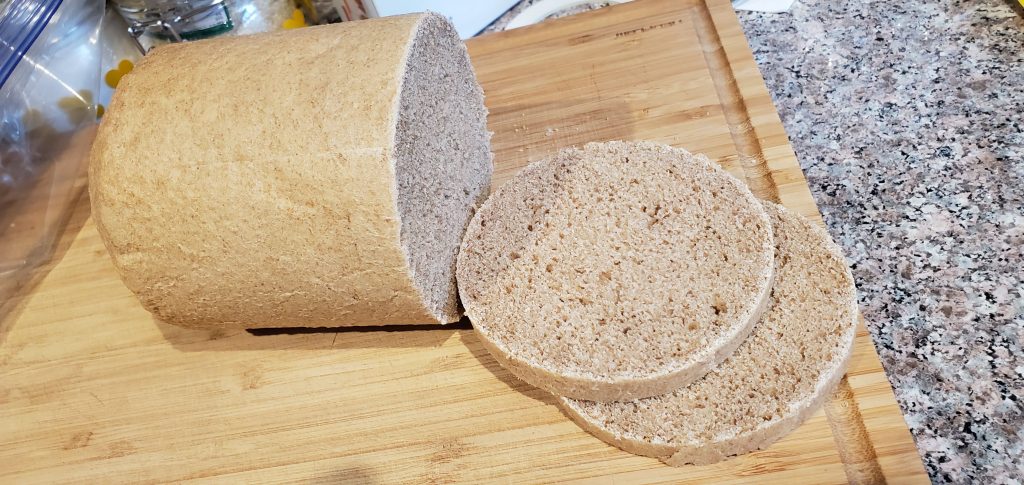 No-Oil Whole Wheat Bread:
In my No-Oil Whole Wheat Bread recipe adaptation, I'd previously suggested that vital wheat gluten is optional, but I've changed my tune. It really gives the bread the ability to bend and not break, and makes less crumbs. So I highly recommend it. The recipe has been updated! (And, I've since updated it to 2 Tablespoons of vital wheat gluten!) I baked up two loaves in the evening after work, and they turned out great as usual. I feel very lucky that only my first attempt at bread never did really work!
Hummus (Among Us):
Hummus is already plant-based, so find your favorite recipe and use it! Seven Secrets Cookbook has one, and most all of them are based on the same theme. I tried to triple the recipe, and actually burnt out my blender, at least for a few minutes until the fuse reset. Hummus goes quickly at my house! One recipe I like is Hummus In The Blender from Susan at FatFreeVegan.com. Just leave out that added olive oil, as it's completely unnecessary, and just added fat. Or, now check out my No-Oil Hummus (Among Us!) recipe that's just been added!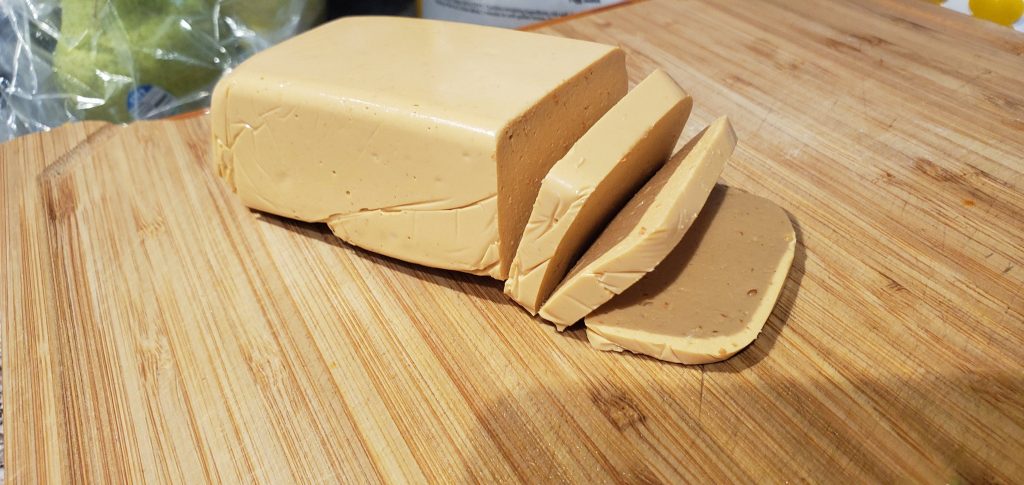 Plant-based Cheddar Cheese:
This one takes just a little more time, but I again went with the Plant-Based Sharp Cheddar Cheese, and doubled the recipe. As usual, this came out great, and I had 6 tiny loaves of cheese ready to go!
So, now my weekend was ready, and I wouldn't have to make any of the staples that I'd want!