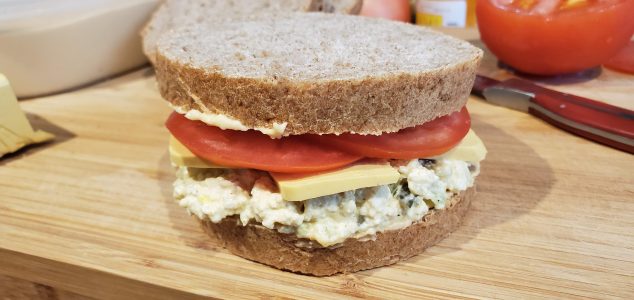 Lisa Le, over at TheVietVegan.com has a great recipe for a plant-based egg salad. And, I quite love it.
So, before last weekend, I'd dutifully made up some plant-based mayo, baked some bread, and got some ingredients, although this recipe is pretty easy!
You just create a sauce with ingredients like plant-based mayo, turmeric, black and celery salts, and a few other things like green onions and celery. And, although the recipes just calls for some dill pickle BRINE, I go ahead and add several Tablespoons of dill pickle relish! This addition makes it really great!
Then, crumble a big block of firm tofu, mix together, and give it some time for the flavors to meld.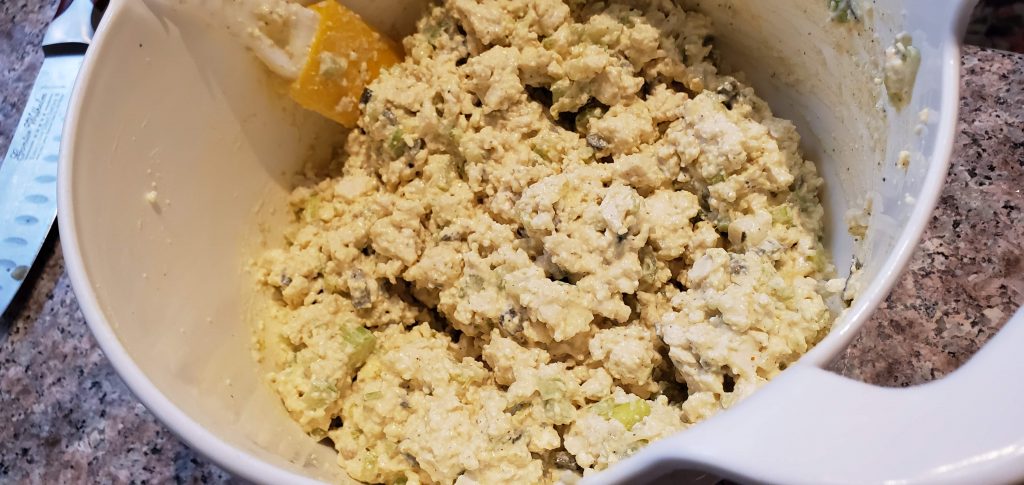 After several hours, or by tomorrow, it's amazing!
So, I was pretty proud of myself! I'd baked the bread, used my homemade hummus as a spread on my bread, added the homemade egg salad, topped with homemade cheese, and sliced a tomato, and voila! I had an amazing lunch!