It'll definitely take me longer to write this recipe out for you than it did for me to whip up my latest batch of hummus in my high speed blender! Since I've become plant-based, I've made sure to have plenty of healthy snacks available, just in case I get the munchies, and to help me stay true to my ideals! So, I usually have lots of fresh fruits, frozen fruits (frozen blueberries make an amazing cold snack), raisins (that aren't soaked in sunflower oil), and, well, hummus! I've bought hummus in bulk for years from Costco, but, upon inspection, it's filled with oils and sometimes other ingredients I can't pronounce.
So, I've started making my own, because it really is so easy, there's a billion variations, and, it's pretty cheap, too! I've started taking my hummus to parties and events, along with a big bowl of sliced and diced veggies, and it's been a big hit! In fact, I'm starting to get a little bit known for it!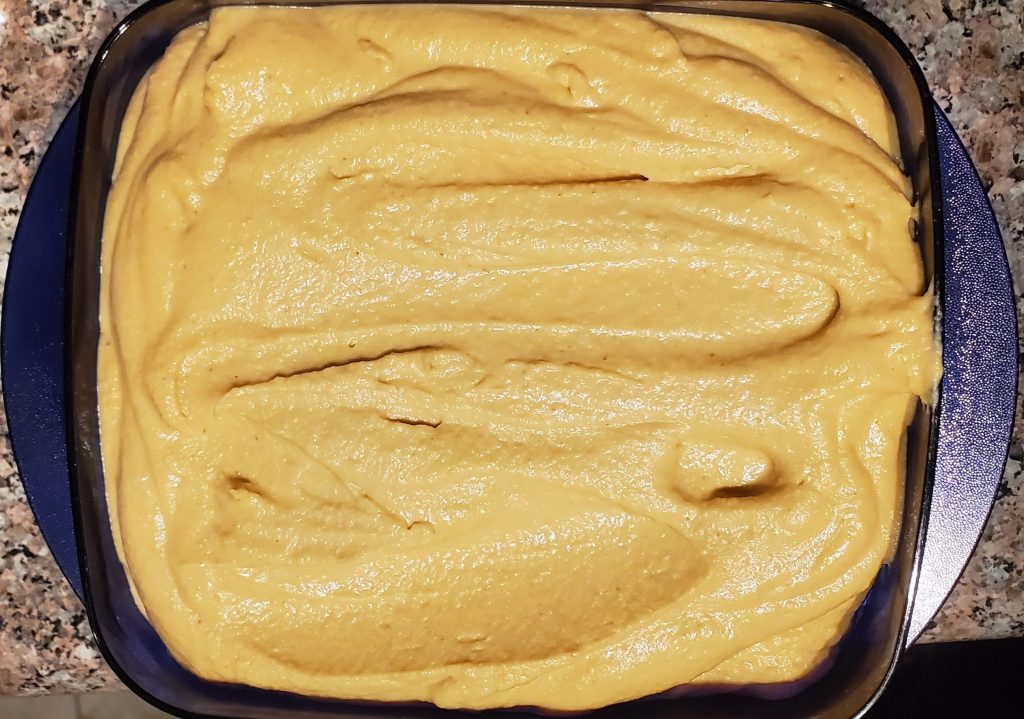 First off, I'm not picky on my chick peas or garbanzos. I've tried at least a dozen brands, and I've not seen that it makes any difference. So, now I buy canned garbanzos in bulk from Wal-Mart, which usually has a can for under $0.50 or at another local grocery store that is having a sale. I've also tried to take dried garbanzos and soak and cook, but I haven't yet perfected that, and, it makes a simple tasks take hours, although I like the thrifty ideal!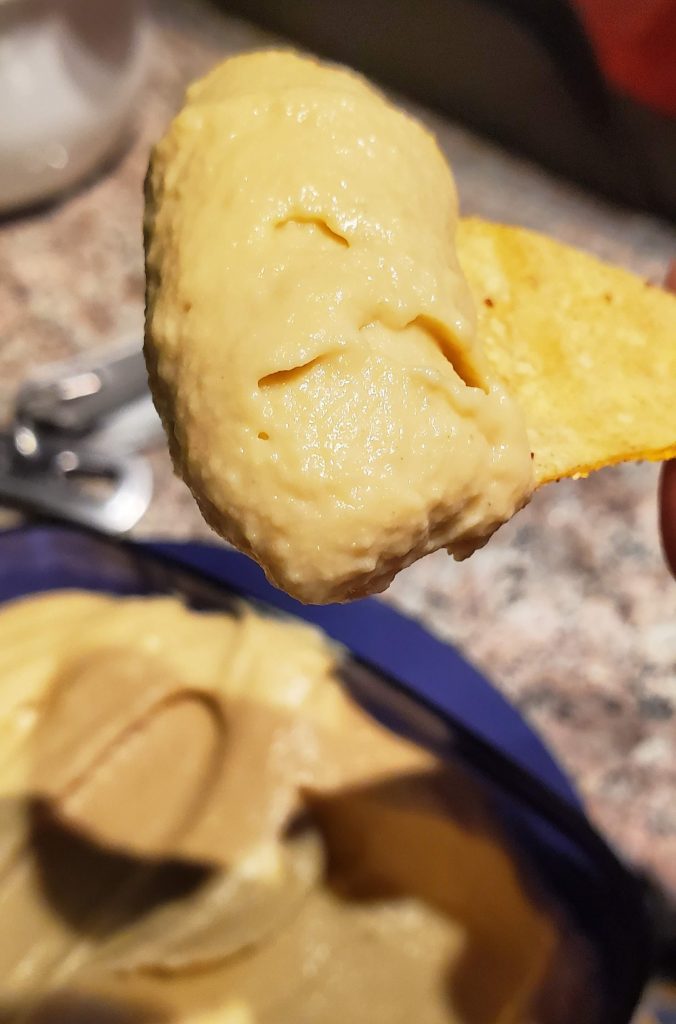 And, while not going to go too deep into it right now, don't throw away that "bean juice" or "aquafaba" that isn't needed in the recipe. You can use it in my No-Oil Whole Wheat Bread recipe and host of other things, and it makes a great substitute for eggs in certain other recipes and such. Simply freeze a jar of it, and it'll last forever. (In fact, one of my former plastic 32 oz. jars of tahini has been repurposed into the aquqfaba freezer jar!)
Hummus is also great for so many things, other than basic "dip" snacking. I'll often use it as a "mayo" or spread for bread, sandwiches, on salads as a dressing, and more!
So, without further ado:
No-Oil Hummus (Among Us!)
The Plant-based Bear's take on a classic, creamy, and smooth Middle Eastern dip!
Last updated Oct. 11, 2019.
Ingredients
2

15 oz. cans

garbanzo beans or chick peas

4-5

Tbsps

sesame tahini

see notes

8-10

Tbsps

lemon juice

fresh, if possible

4

cloves

garlic

adjust to preference

1 to 1 ½

tsp

salt

1

tsp

cumin

heaping

½

tsp

chili powder

1

tsp

Frank's RedHot Seasoning Blend Powder

heaping
Instructions
Open one can of garbanzo beans, drain and add to blender. Save aquafaba (bean juice) for later on, or other recipes. Just don't waste it!

Open 2nd can of garbanzo beans, drain about half (or more) of the liquid, and add to blender. See notes at bottom before you pour it all in!

Add 4 generous tablespoons of tahini to blender.

Add lemon juice to blender. Yes, 8-10 tablespoons is a lot of lemon juice! If squeezed fresh, you might use closer to 8. Bottled, closer to 10. Even more than 10 is okay, but might make hummus get more runny, so you can decrease the aquafaba in the recipe.

Add all other ingredients to blender.

Pour into airtight storage container and chill before serving. (Although some warm pita bread and fresh-made warm hummus is kind of amazing, too! Just don't eat it all at once!)
Notes
Lemon juice really gives a great flavor to hummus, so if you're worried about it getting too runny, it's better to decrease the amount of aquafaba you're using than to decrease the lemon juice.  Starting out with very little liquid other than the lemon juice, and adding just enough aquafaba to make it blend is a good method! And, in my opinion, it's almost impossible to have too much lemon juice!
Get tahini at an international market and look for the jars that have as little English as possible on them. Look for "100% sesame seeds" and nothing else. Tahini, once initially stirred, should be a thick, runny liquid, not a paste.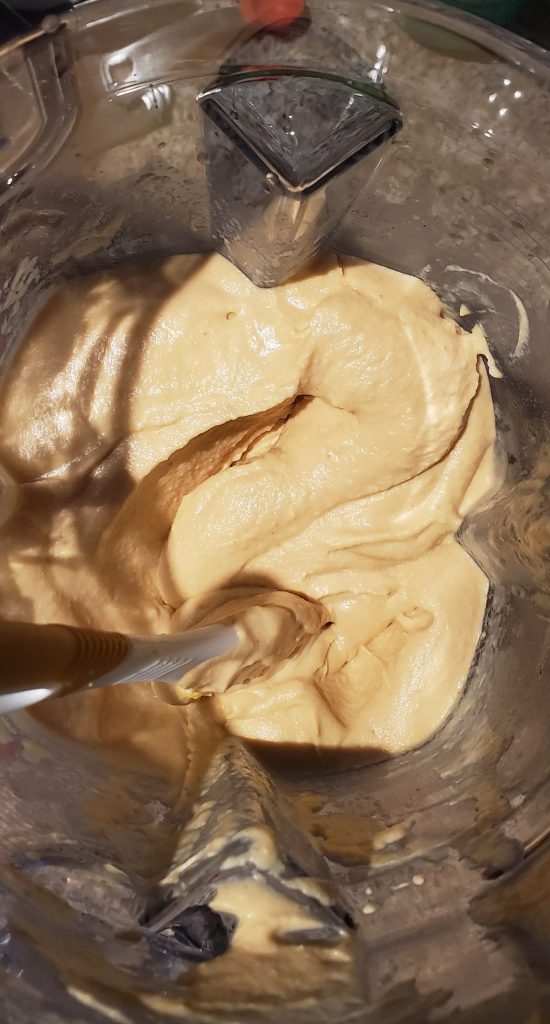 The heaping tablespoons mentioned in my recipe just mean that I wouldn't be stingy with the ingredients. I think you CAN overdo things like the chili powder, and even though I like garlic, 6-8 cloves is really too much! Other than that, season to your personal taste.
And then there's Frank's RedHot Seasoning Blend! I picked up a large jar of this one day at Costco on a close-out, and when I thought to try it in my hummus, I've never looked back. It really is perfect for hummus, giving it just a little zip that it needs, without making it "spicy." You could also put a pinch of cayenne or increase the chili powder slightly, but Frank's really does something nice to it!
Finally, this is a basic recipe. I almost never make my hummus exactly like the recipe, unless I'm taking it to a party! Lots of things can be added to bring originality and a new take, such as: bell peppers, olives (green, black, and kalamata all make it amazing), fresh parsley, fresh mint, fresh cilantro, jalapenos, banana peppers, green chilies, and more. For most of these extra ingredients, I'll blend my hummus to completion, then add my extras, blending just briefly to break them up, without pulverizing! One extra note about bell peppers: green or red give some color, but peppers are largely water-based, so might make your hummus slightly more runny. You might decrease the aquafaba in your batch at the beginning, first!